KIDS SCUBA RANGERS
Hello Children,
My name is Captain Kelp and together with my friends I will tell you something about diving and also how you can go diving. Diving is really a super cool sport. You've probably seen people on TV who went underwater with a bottle on their back and a thing in their mouth and then went swimming between red, blue and yellow fish, or even dolphins. And I bet that you would also want to do that. Not then? It is possible!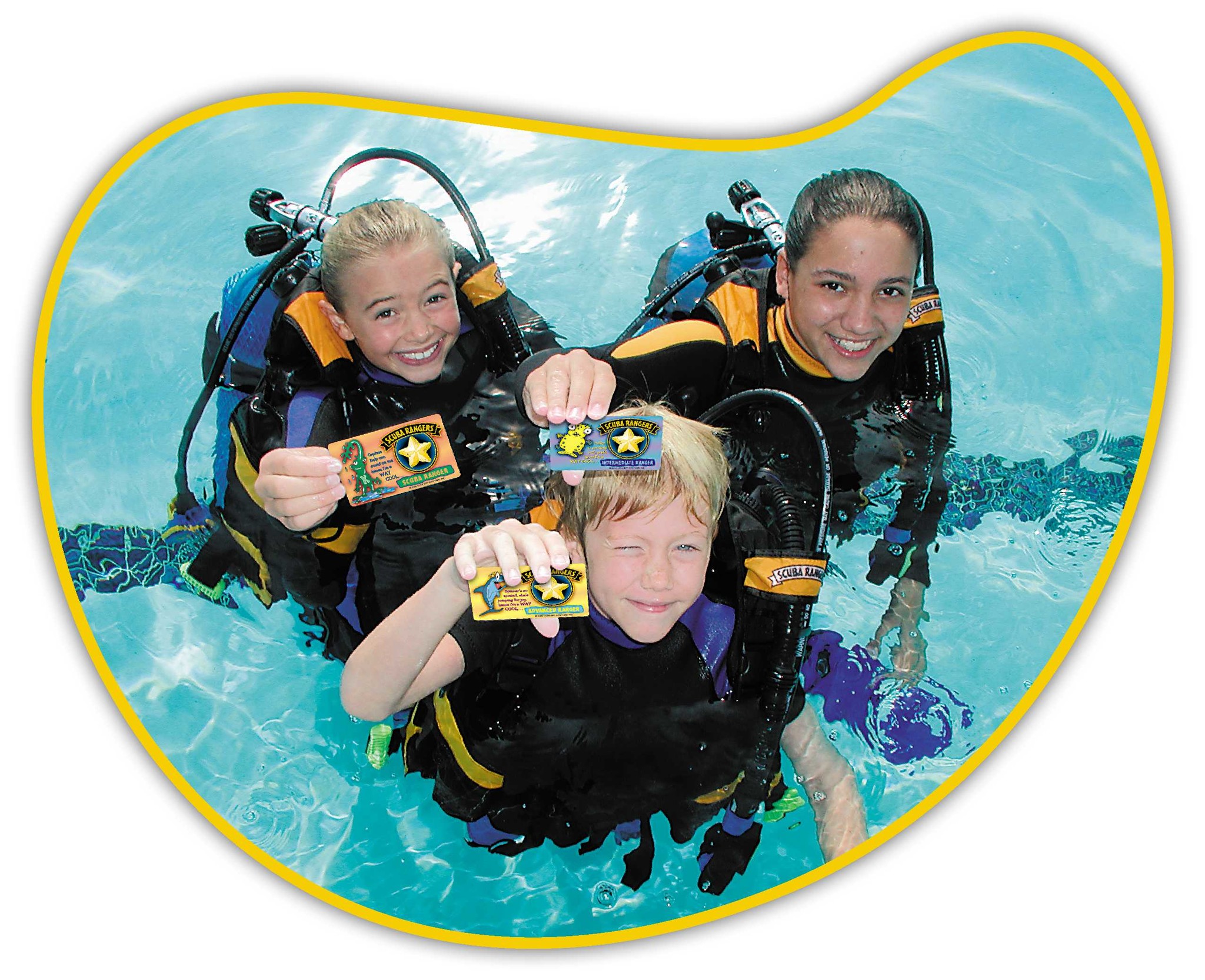 If you are between 8 and 12, you can become a Scuba Ranger. Together with other children you can really go diving in the pool in Zeist, just as you have seen the big people on TV. So with a real dive bottle on your back and a mouthpiece in your mouth, so you can breathe. Fat huh? A real diver will explain how you can breathe under water and how you can stay on the bottom of the pool. You no longer have to go upstairs to breathe! And with fins and a mask you can swim around in the pool!
If you know how to breathe under water - and believe me, it is not difficult! -, you will all do exercises so that you can do more and more underwater, but you also learn how to help other divers under water. Sounds exciting, is not it?
It seems like you have to learn a lot. But yes, it is also just great fun! And once you have taken the oath, you can become a Demo Ranger member of the Scuba Rangers Club, a real diving club. Of course you can learn even more things, for example how you swim under water with a compass. Or how you dive with a lamp in the dark. But the Scuba Ranger cubicle is especially nice. We go in and play under water, but also all kinds of other things that have to do with diving. How about a visit to an aquarium, where you can see all those beautiful fish from up close? And what would you think about giving a dive demonstration for your classmates? Bet they are all jealous of you? You, a real diver! They would like that too! Together with my friends Sergeant Major, Hammerhead, Puffer and Spinner I go with you on this Scuba Ranger adventure. We tell you everything you need to know and do to become a real Scuba Ranger.
For more information, please call us,send an e-mail or facebook ESKO Diveworld.